Art Direction

UI/UX

Interation Design
Redefining the car
configurator experience
Every Maserati, constructed with the utmost attention to detail, is a true masterpiece of Italian Design. Both for the road and for the race track, Maserati has built some of the most extraordinary automobiles the world has ever seen.
B-play an independent creative group active since 2005 under the name of Bellissimo Vision, focused on interactive experiences & video productions, has been asked to produce a brand new car configurator experience for the Geneva International Motor Show.

A B C D E F G H I J K L M N O P Q R S T U V W X Y Z
a b c d e f g h i j k l m n o p q r s t u v w x y z
A B C D E F G H I J K L M N O P Q R S T U V W X Y Z
a b c d e f g h i j k l m n o p q r s t u v w x y z
For this project, I've focused my effort on the Art Direction,
User Interface and interaction design.
I've defined a visual style that aimed to be sophisticated but also
contemporary. In the design process every details have mattered,
from the modern stylish interface to the smooth animations.
The main menu was especially designed to contain all the main sections in one circle to give clear and easily access to each one of it. Through a clockwise order, the user can navigate the menu items.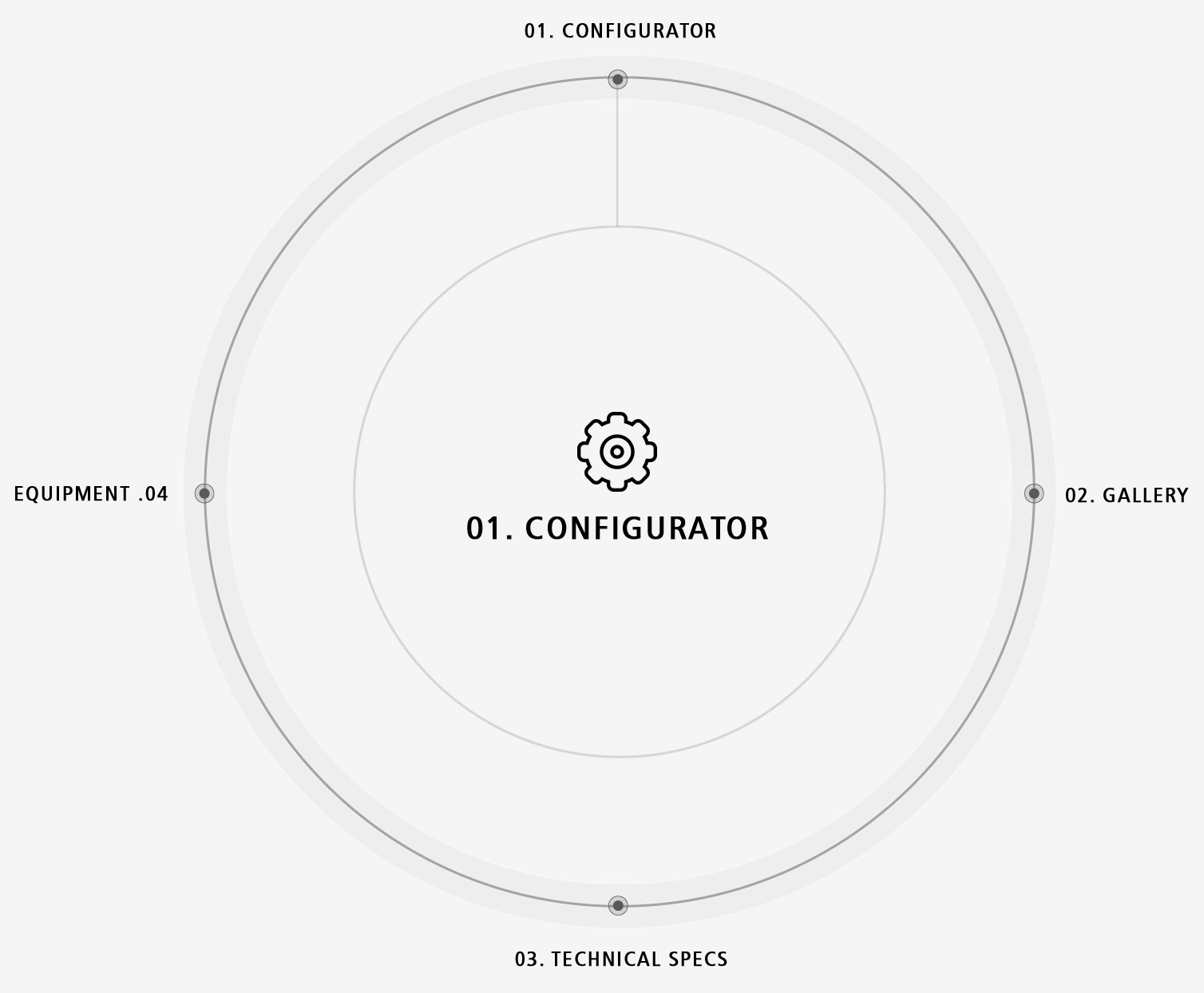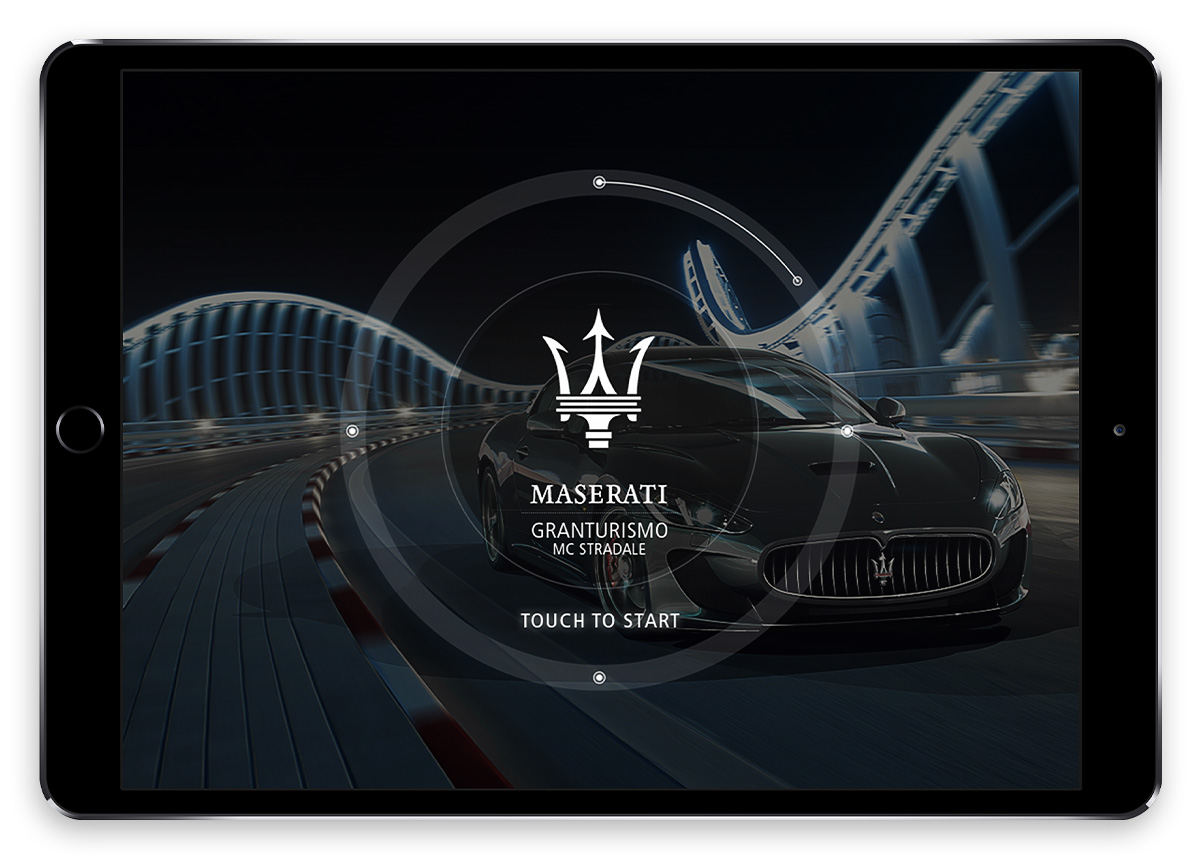 Intro
The experience begins with an emotional video of Maserati. By touching the screen, a circle menu appears which displays the progress bar of the video.
You can skip parts of it by clicking on the hotspots markers. As easy as it sounds to enter in the core of the experience, press the main button.
Main section
The Coloriser was the main and more important aspect of the experience.
I've focused my effort in the design and especially on the usability of it.
The audience navigate through a clean and essential interface but really powerful.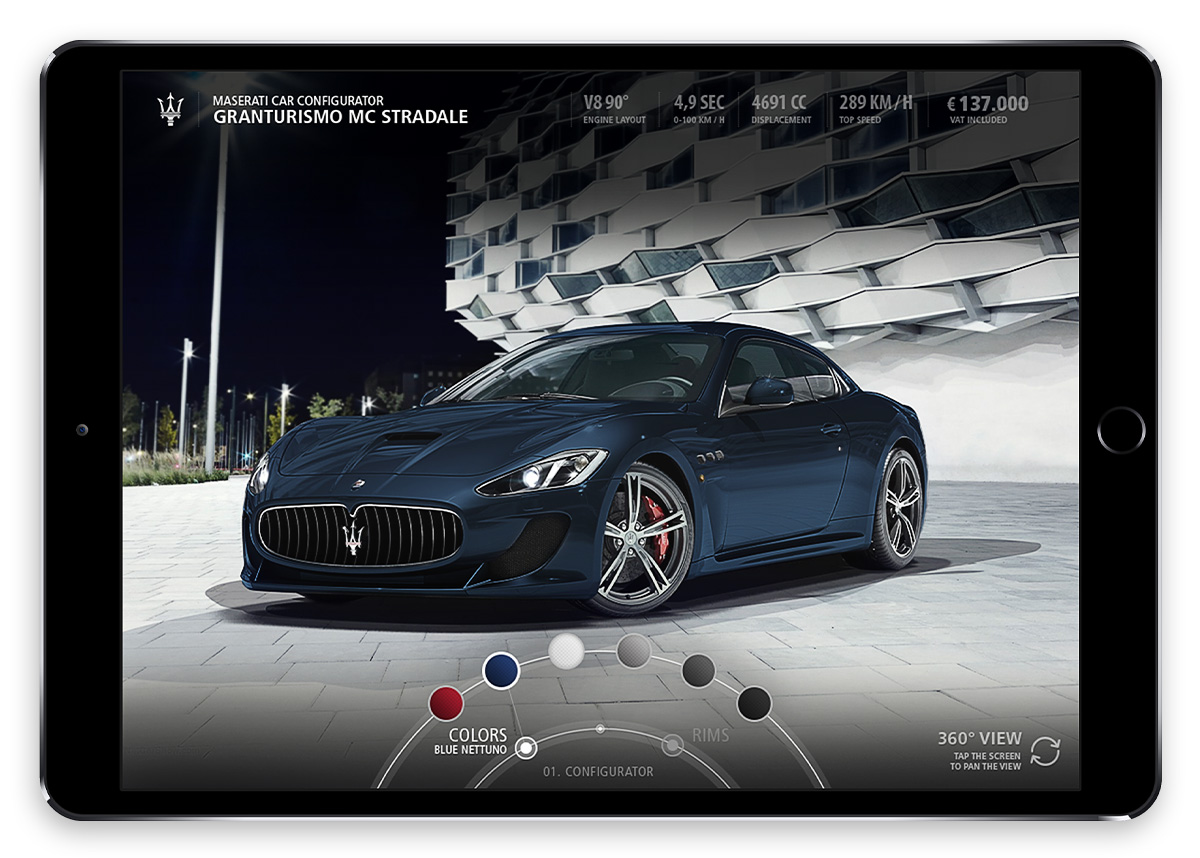 In-depth look
Additional sections