Angle-Search

Look Development

Shading & Lighting

Rendering

Compositing
Experience the Jeep freedom
Jeep® is the one brand that evokes simultaneously the adventure, outdoor spirit and personality. The Jeep® Wrangler is the brand new refresh look of the iconic 4×4 and it has gone beyond expectations to deliver a complete gamechanger.
I've been asked to carefully craft the CGI renders to illustrate at its finest the adventurous nature of the vehicle but also the personality of the American brand.
Aimed for the EMEA Markets (Europe, the Middle East and Africa), the final product is fully customisable with: 3 different models, 1 special edition Night Eagle®, 10 body colors and all the optionals available.
CG Interiors
Configurator Images
CGI Breakdown
Before & After Comparison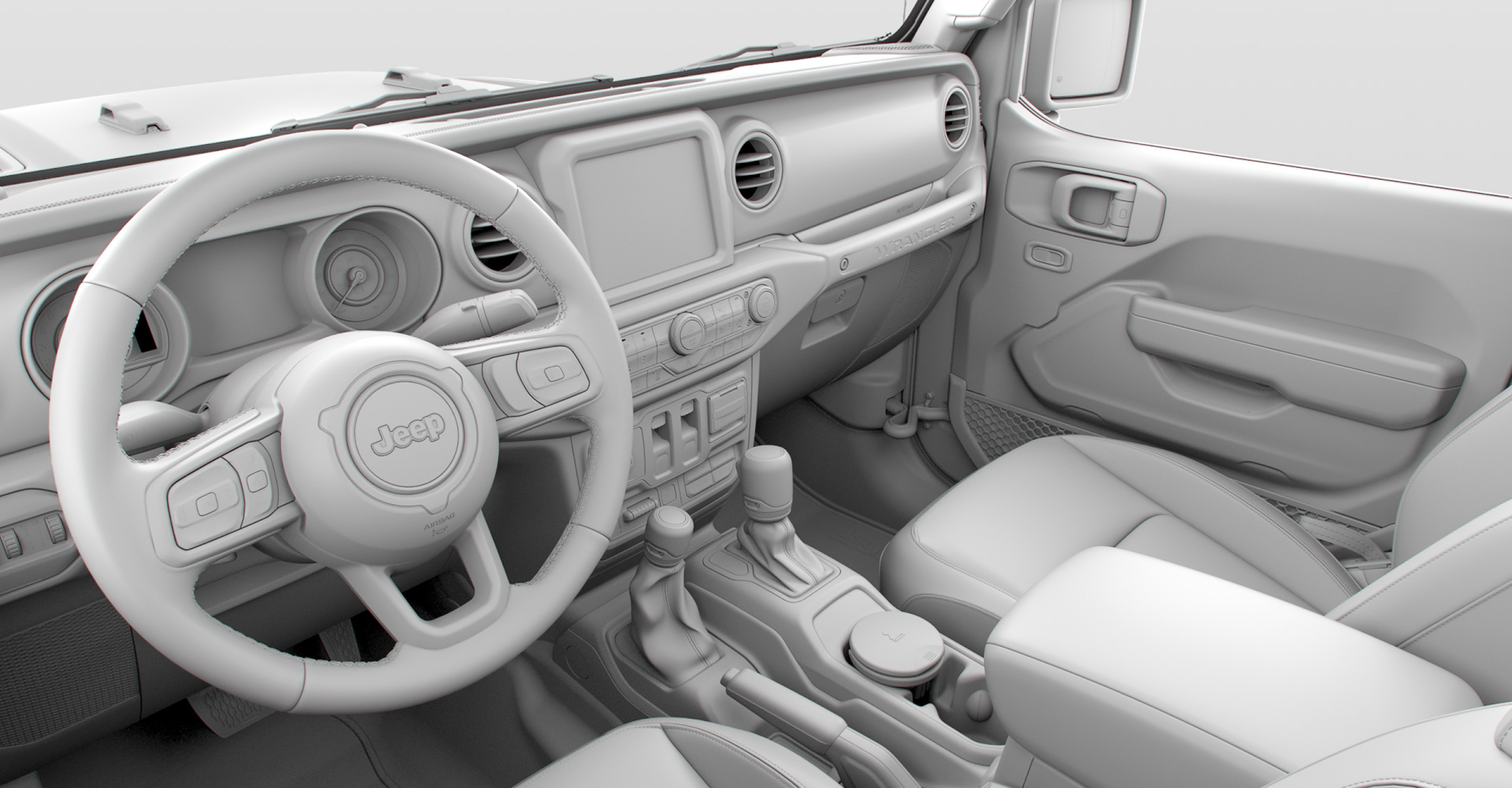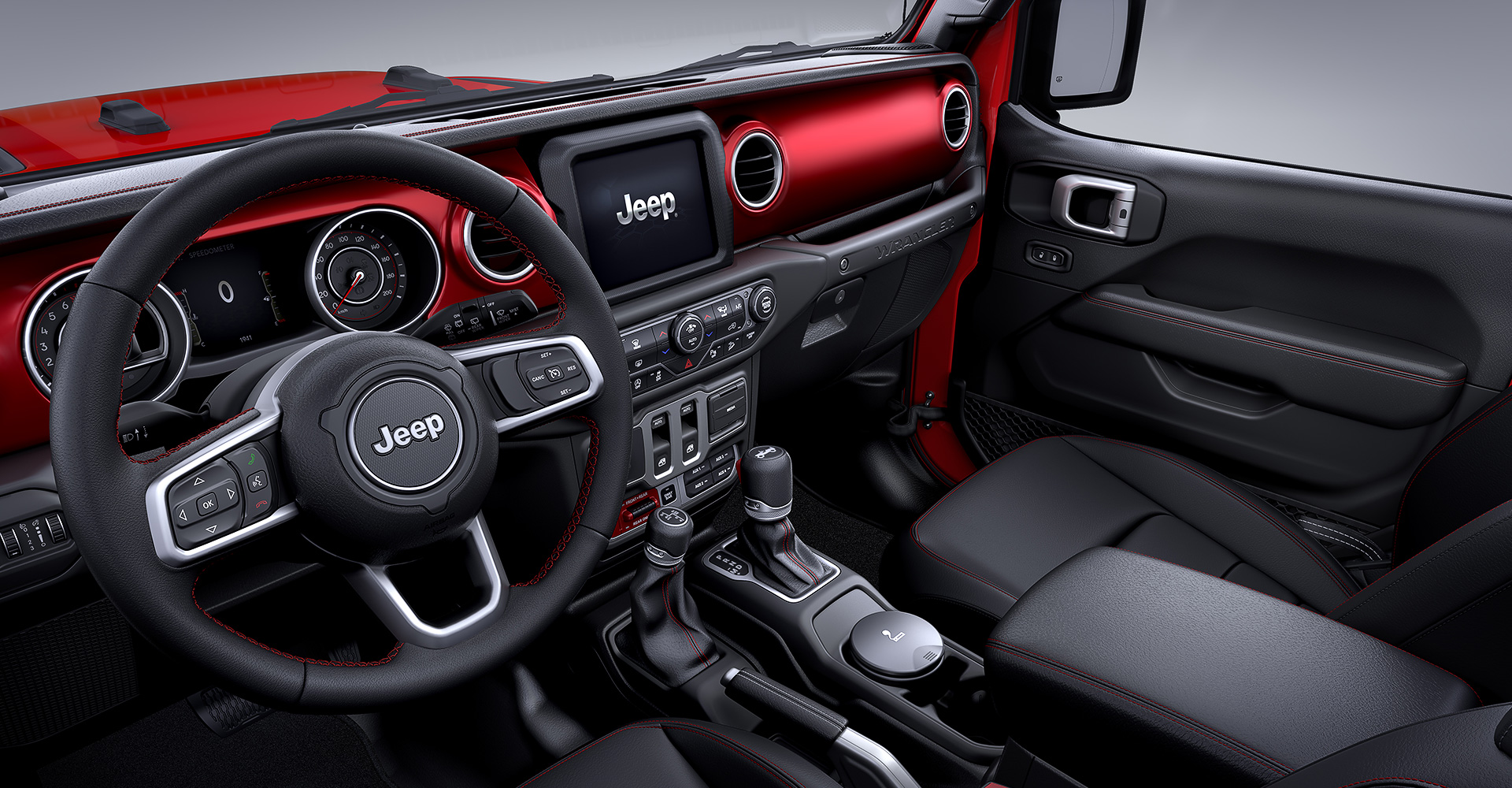 Before:
The clay render of the interior of the Jeep® Wrangler with a studio lighting situation. Even raw like this, the image shows very well the blend of boldness and ruggedness of the vehicle.
After:
Final render of the scene with all the materials and lighting added.
Mesmerizing. You can't take your eyes off it.