Art Direction

Graphic Design
Artistic expression through digital experimentation
Dark Plague™ is part of my collection of personal artworks that i've crafted. I love once in a while to explore different ways of artistic expression, experiment new techniques, especially mix various kind of materials and textures.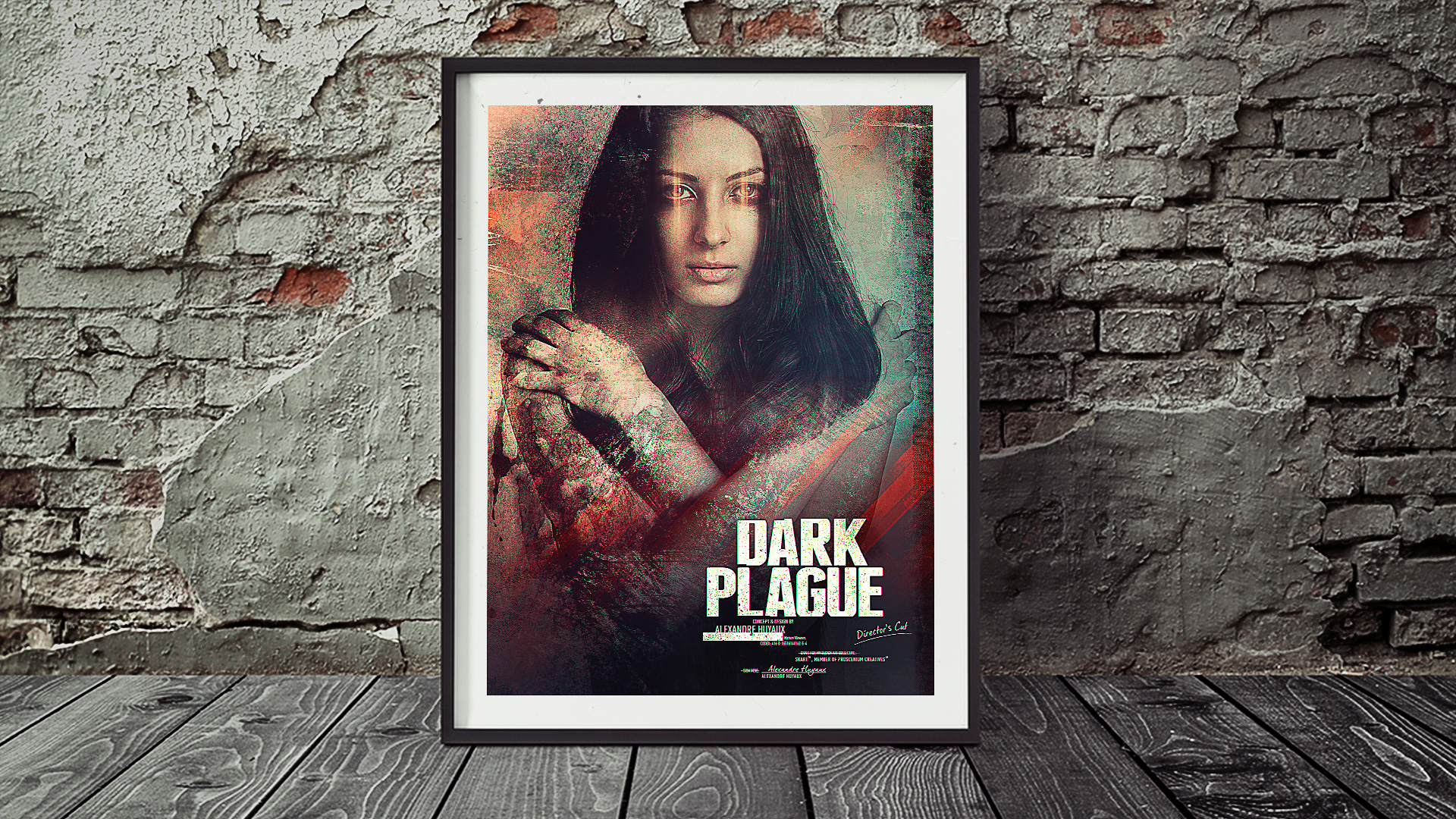 "THE SINGLE BIGGEST THREAT
TO MAN'S CONTINUED DOMINANCE
ON THE PLANET IS THE VIRUS"
For this artwork entitled Dark Plague™, my main idea was to craft a kind of fake horror movie poster.
I really appreciate David Cronenberg movies and in his films he's especially exploring visceral bodily transformation, infection, and the intertwining of the psychological with the physical. He's one of the principal originators of what is commonly known as the body horror genre.
In this illustration I've tried to represent the antagonist of the film which is carrying a virus extremely lethal. Her face is without apparent expressions and her arms are crossed which is aimed to indicate his complete devotion to her diabolical plan.
In the crafting of the artwork, I've mainly focused my attention on colors and materials. The general mood is guided by opposite colors: warm tones for the bloody and fleshy parts and cold greenish colors to evoke the illness of the subject. Also I've searched to illustrate the decay of the human flesh through the artful application of raw textures.
The main title is made like if it was some of special edition version of the movie with a retro-ish style.
The devil is in the details
Digital canvas close-ups