Art Direction

Graphic Design
Artistic expression through digital experimentation
Craving for blood™ is part of my collection of personal artworks that I've crafted. I love once in a while to explore different ways of artistic expression, experiment new techniques, especially mix various kind of materials and textures.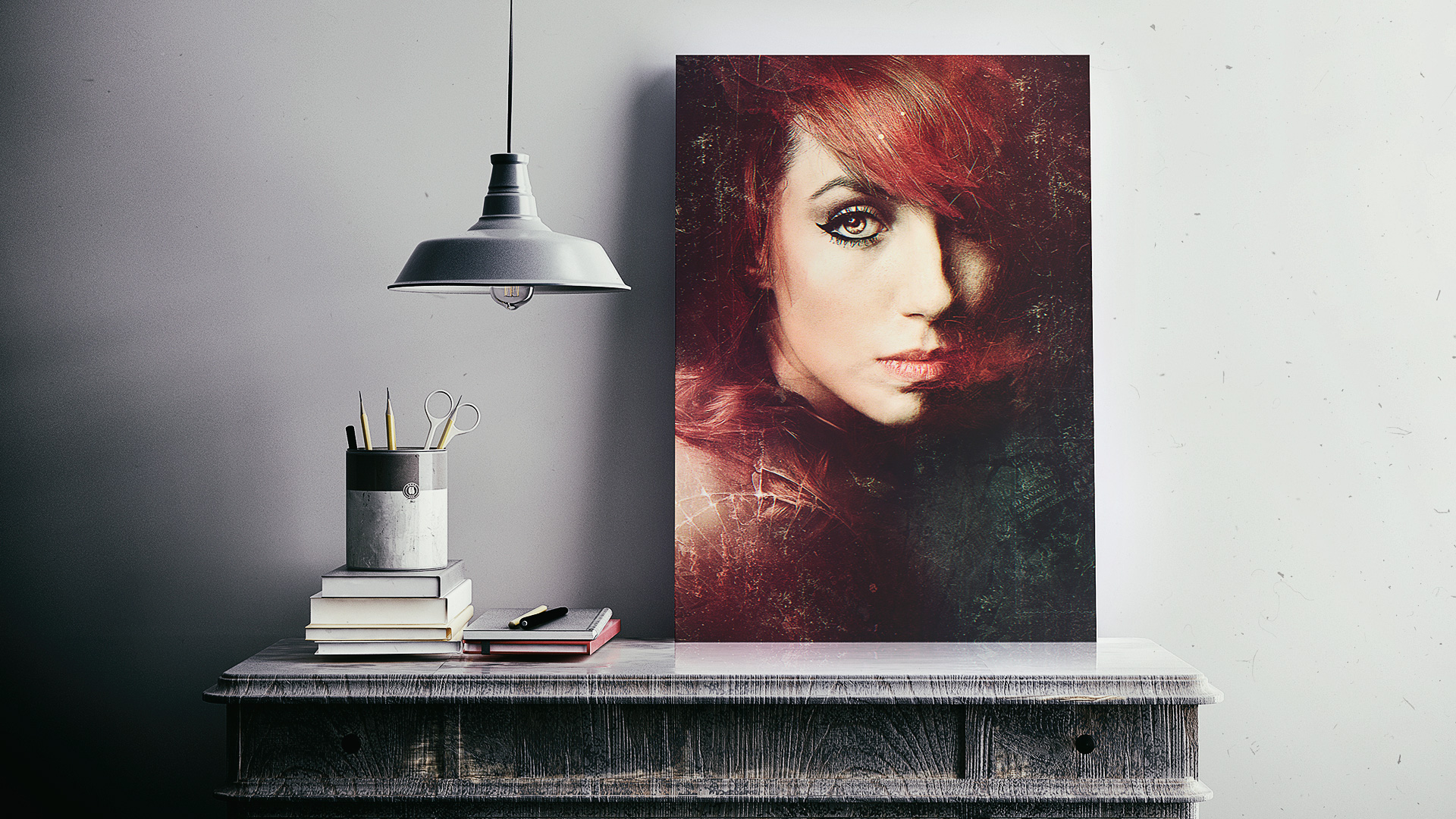 My main idea for this artwork was to illustrate a woman that has just awake her inner beast.
Her angelic face is illuminated by a really soft light that hides well her fierce nature. That smoothness and tenderness of the subject face is wrapped into a red blazing hair color which is aimed to evoke her burning crave for blood. The pupil of her left eye with these golden highlights, reveals her animal spirit.
Forced by its own nature, she has fulfilled her primal desire, her fleshy lips leaves a fresh trail of blood.
In the crafting of the artwork, I've particularly focused my attention on chosen materials to create an dark gritty and violent feeling to it.
Details matter
Digital canvas close-ups