Motion Graphics

CGI

Editing
More than a brand, a culture
Alfa Romeo reflects the ultimate expression of Italian culture: the sense of beauty, the poetry of the landscapes, the artistic heritage, the traditional rituals, the attitude and savoir-faire of the Italian people.
Wedoo designed an experience that unveils Alfa Romeo's Italian essence through a sequence of visuals to transmit the true Alfa Romeo personality, as defined by the Italian way of life. A unique way to make things combined with the pure emotion of Alfa Romeo. This is the Alfa Romeo Touch.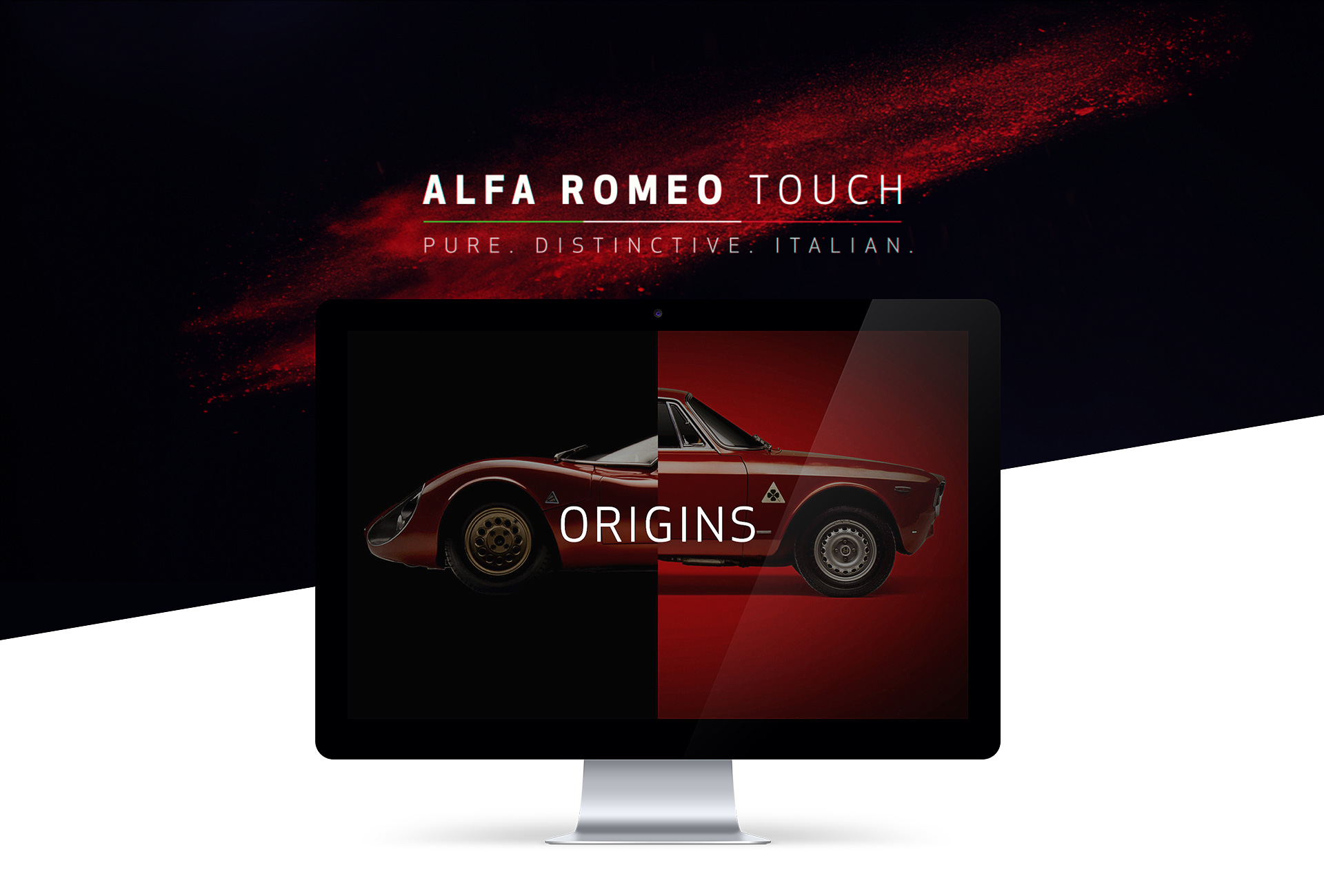 Emotion that goes beyond words
I've taken care of the producing of the teaser & trailer for the upcoming Alfa Romeo® Touch Experience.
My role was to carefully craft an inspiring video which unveiled the most distinctive style and purity of the brand and vehiculed the key concept of the project.
For creating a powerful & emotional trailer which aimed to entertain more the viewers, I've chosen to introduce a dramatic emphasis in the montage through a mix of fast-paced & slow-paced editing. The audience has waited for the new Alfa Romeo Touch experience to be released with great expectation.