Analysis for Environment

Research Environment

Angle-Search

Look Development
In November 2016, Alfa Romeo® launched the new breed of high-performance SUV at LAAS Event in Los Angeles. Infused with Italian passion, craftsmanship and innovation, the all-new Alfa Romeo® Stelvio is designed to conquer the winding road for which it is named.
Wedoo has been asked, for the presentation at the Los Angeles Auto Show, to manage the worldwide launch of the car and its first official unveiling.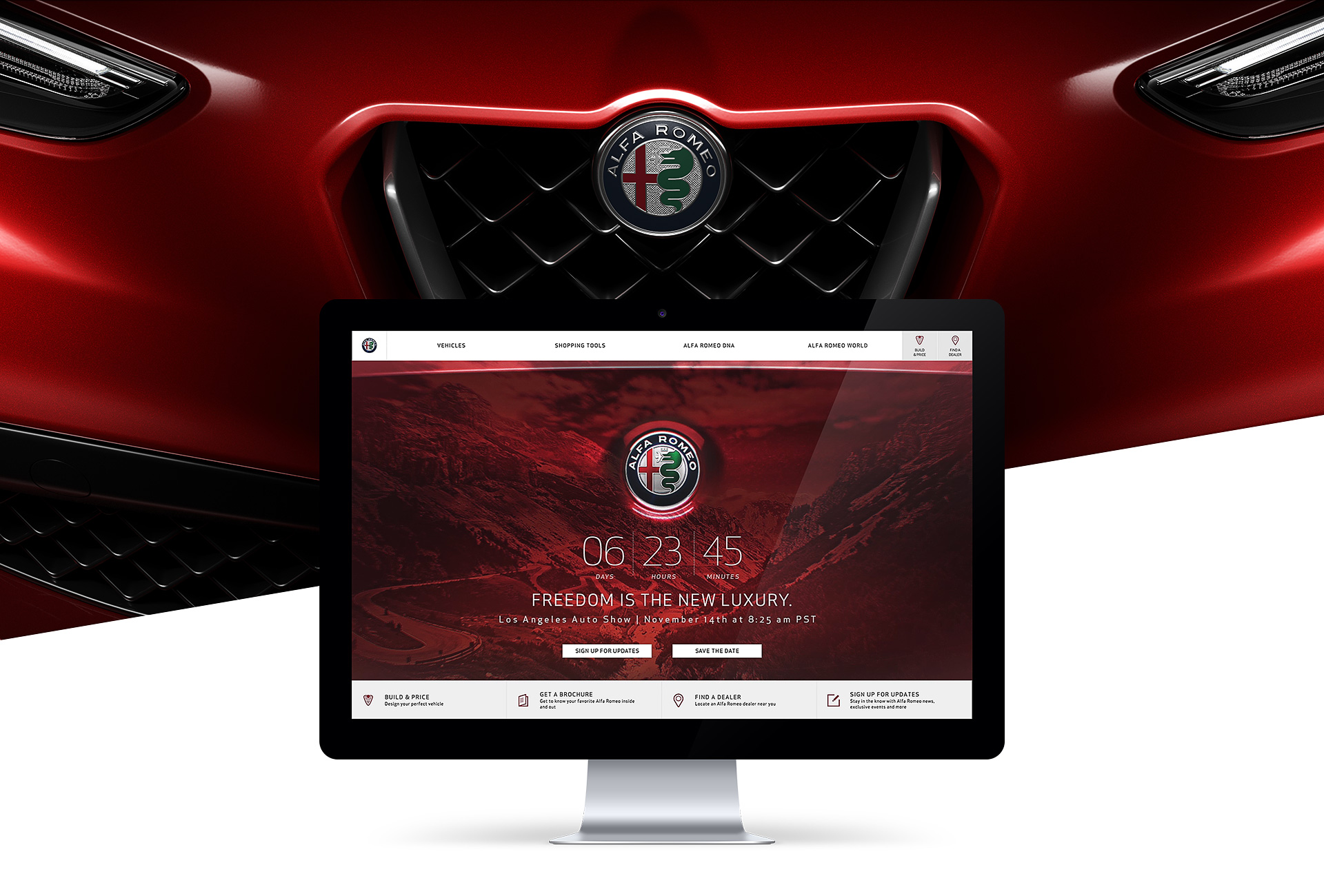 I've worked together with the talented team of Wedoo's 3D department to produce the official images for the global launch and created the CGI that would reveal, for the first time, the true identity of the car.
Firstly, I've focus my effort in finding the best angle-search of the vehicle, to defined the perfect mix of its design & high performance. Then I've taken care of the look development of the visuals. For the outdoor images, I've made a careful analysis & research for finding the perfect environment to match the aesthetics & capability of the car.
Like a real photoshoot, my goal was to reflect & enhance the Alfa Romeo® Stelvio audacious nature through the artful application of lighting, color and composition.
CGI Exterior
Official Images
CGI Close ups
Official Images